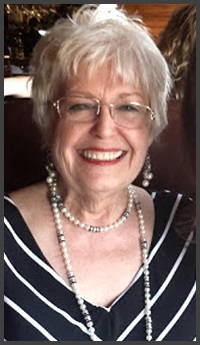 Marie Lenay Rogus is a writer, survivor and grief advocate for those who are grieving. She was trained by the San Diego Hospice to be a bereavement group facilitator which she did for three years. She could be with all groups except for those grieving children.
She is the author of Grief Comfort Guide: A Personal Journey from Loss to Light. In her memoir she writes about the loss of her 18-year old son who died instantly when his car rolled, threw him out the window and landed on his chest. She also writes about the difficult years her first husband went through as he dealt with a hard life of relying on a dialysis machine to live and the devastation of the loss of a transplanted kidney. Lenay shares her grief from the loss of seven people she loved deeply and she celebrates those lives by telling their stories so we know who they were and how her life was shaped by their love. When she's not writing or speaking she provides narration for Audible books, including her own.
I am delighted to be part of Such a Voice voice over training.  The training is so professional and exact and I'm looking forward to working in the exciting  area of voice overs and Audible Books
Marie Lenay Rogus is a Master Hypnotist/Hypnotherapist, Certified in Clinical Hypnosis since 1995
Board Certified by the American Council of Hypnotist Examiners (ACHE) as a Clinical Hypnotherapist. ACHE certifies for 300 hours of training.
Lenay has been an Indiana State Licensed Hypnotist #38000051A (Indiana was the only state to license Hypnotists until 2010.)
Trained in EFT (Emotional Freedom Technique) through Gary Craig
Certified, Stress Management Consultant
Certified in Hypno-Anesthesia
Neurolinguistic Programming (NLP) trained with Gary Rodriguez for nine months
Certified HypnoBirthing Childbirth Educator (HBCE) since 2000
Doula Training, Member of DONA
Member of National Guild of Hypnotists –
Certified as a Complementary Medical Hypnotist – Trained by Scot Giles, Ph.D.
San Diego Hospice Trained Bereavement Group Facilitator and Caller
Trained as a Professional Stage Hypnotist and Voice Over Actor
Marie Lenay Qualified as a Religious Science Practitioner in 1976 and completed a two-year doctorate-level philosophy Course in Mastery by Michael Valente, Ph.D.